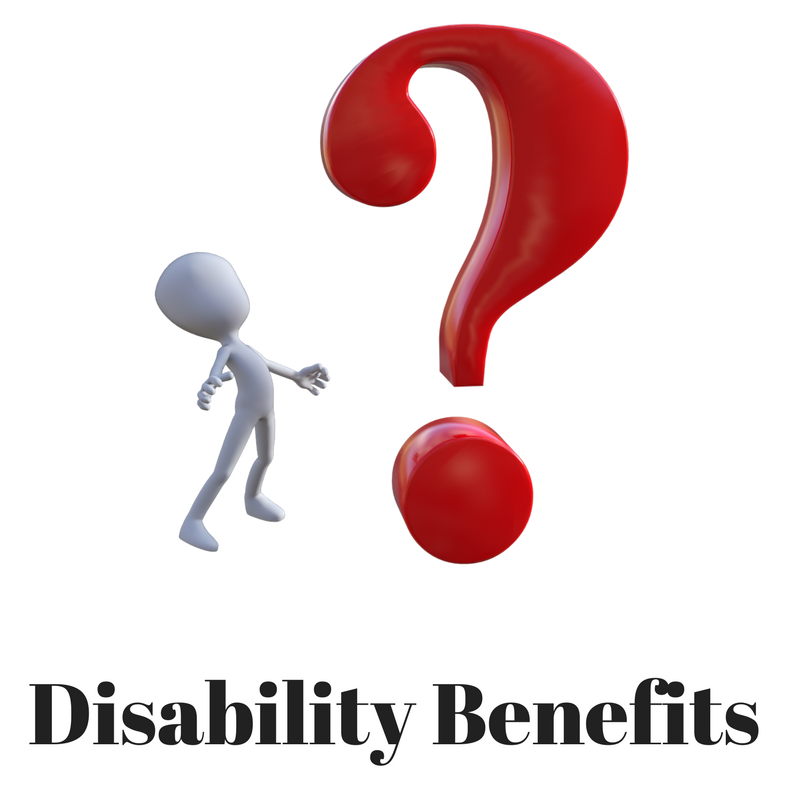 Applying for Disability Benefits with Autoimmune Diseases
By guest blogger Deanna Power
Applying for Disability Benefits with Autoimmune Diseases
Our immune system is designed to protect us from illness and disease, but when it fails to work as expected, a disabling impairment can result. Dozens of autoimmune diseases can seriously affect our ability to work and even prevent us from maintaining employment. The Social Security Administration (SSA) recognizes this fact and makes disability payments available to those who meet certain eligibility standards associated with their disorder. This monthly income is intended to help us meet our financial obligations when we are unable to work due to a disability.
What Disability Benefits Are Available?
There are two primary types of disability benefits program available through the SSA. Although the medical criteria are the same for both, which one you apply for depends on factors such as your work history and/or financial need.
Social Security Disability Insurance (SSDI): SSDI is only available to applicants who have paid a certain amount of Social Security tax over a certain period of time. The general rule of thumb is that you must have worked at least five years during the 10 years prior to disability. The vast majority of people receiving disability benefits will qualify for SSDI. So long as you've worked just part-time throughout adulthood, you'll qualify for SSDI.
Supplemental Security Income (SSI): SSI is intended for applicants with limited income and resources, such as children, seniors, and disabled adults from a low-income household. Once approved for benefits, recipients are also eligible for Medicaid. If your child has an autoimmune disorder, you should apply for SSI, but keep in mind that if you or your spouse earns a decent living, your child will likely not qualify until age 18. At that point, a parent's income will not be counted towards a child's resources limits.
Qualifying with an Autoimmune Disease
When you apply for disability benefits, the SSA determines whether or not you qualify by consulting the Blue Book, its official guidebook of recognized disabilities and the criteria for each one. Below are some examples of autoimmune disease listings:
Listing 14.09 Inflammatory arthritis. You will be eligible for disability benefits under this listing if you experience symptoms such as joint inflammation or deformity that prevents you from moving effectively; ankylosis (stiffening) of the spine, and/or severe fever, fatigue, or involuntary weight loss.
Listing 11.09 Multiple sclerosis. If you are experiencing difficult and highly limiting motor function in at least two limbs, or limitations such as memory problems, difficulty concentrating, and social interaction challenges, you might qualify.
The entire Blue Book is available online, so you can review the guide with your doctor to see where you might medically qualify. If you have a very rare immune disorder that's not listed in the Blue Book, don't worry! You can still qualify by "meeting" another symptom, meaning that your illness has the same symptoms or test results as a listed condition.
Receiving Benefits Without Meeting a Listing
Not all autoimmune diseases have a Blue Book listing, and even if yours does, it's possible that your symptoms do not mirror those listed in the SSA catalog. In this instance, you may still qualify for benefits under a medical vocational allowance, which is the SSA's way of approving applicants who do not meet a listing, but are still unable to perform work that they're qualified for.
Medical vocational allowances depend on the results of a Residual-Functional Capacity evaluation, or RFC. An RFC outlines exactly how you are unable to work, from ability to lift, stand or stay seated for periods of time, your vision or hearing, and more. You can download an RFC for your doctor to fill out on your behalf online.
The Application Process
When you apply for Social Security disability benefits, medical documentation that confirms your diagnosis must also be submitted. Depending on your particular autoimmune disease, this could include:
Diagnostic tests such as blood work or antibody analysis
Results from imaging tests like MRIs
Treatment plans
You don't need to physically send in paperwork yourself, but just be sure to list every hospital where you've received treatment so the SSA can collect data on your behalf.
SSDI applicants can apply entirely online, but SSI applicants will need to complete the process at their closest Social Security office. It can take around five months to be approved for disability benefits, but some applicants will hear back from the SSA even quicker. To schedule an appointment at a nearby SSA office, you can call the SSA toll-free at 1-800-772-1213.
Disability benefits can make up for the loss in household income and make it easier to support your family as you continue treatment.
For questions please contact Deanna Power at [email protected]
*Please note the Autoimmune Association does not endorse, recommend, or suggest any course of action in applying for disability benefits. The above is meant as an informational resource. 
Join our email list
Receive the latest blog articles, news, and more right to your inbox!
Related articles you might be interested in
Find more resources on autoimmunity
Learn more about autoimmunity, diagnosis tips, how to find a physician, and more.